Every once in a while I run across a teaware site that I think sells tea but doesn't. Until now I haven't added any of them wanting to stick more with tea companies but every person that loves tea should also have a good appreciation for teaware. Grab your favorite pot and tell it it's time for a new one.
Website: www.TeaTsy.com
Location Headquarters: Hong Kong
Company Focus:
Most popular company tea(s)?-
Does the company name have a meaning?
With inspiration from Etsy.com, we aim to create an e-commerce site for tea that truly respects craftsmanship in this industry.
What is your and/or your co-workers' favorite tea?
Bi Luo Chun/Phoenix Dan Cong
What are your thoughts on transparency in the tea industry?
The key to a sustainable future for this industry
What role does tea play in our lives?
Social Media:
Anything else you'd like to add?
At TeaTsy, tea is our passion and we are committed to designing, curating, and sourcing the highest quality tea goods in the world. We are a small team of passionate Chinese oversea returnees with the mission to provide global tea lovers with a one-stop solution for all their tea needs.
---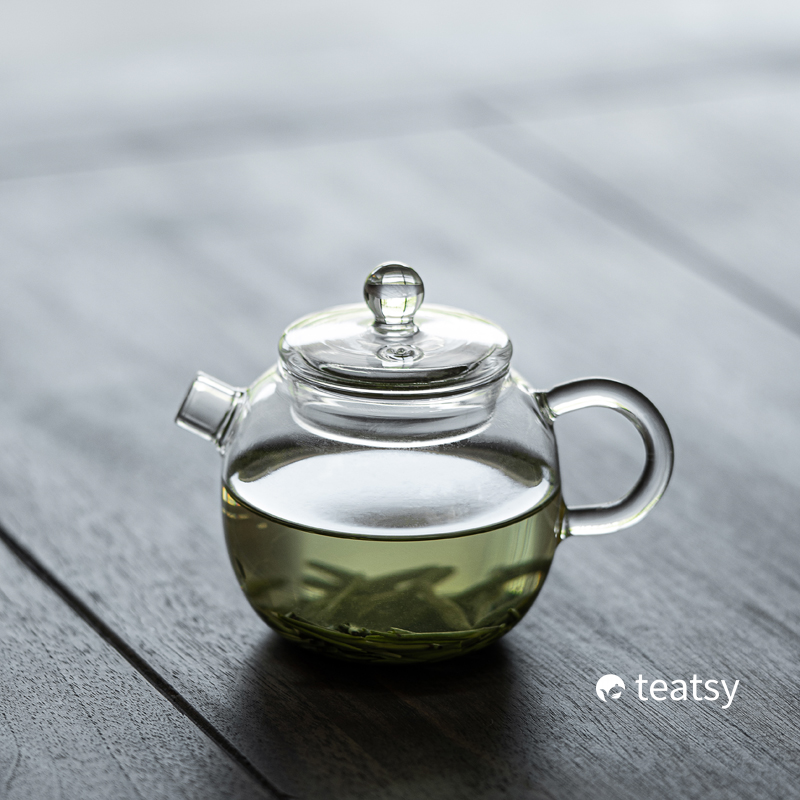 TeaTiff Picks: Serendipity" – High-grade Borosilicate Heat-Resistant Glass Mini Teapot. I used to have a mini glass teapot. It worked for all things and I adored it. Until it broke. But I know where I'm getting my next one from now.